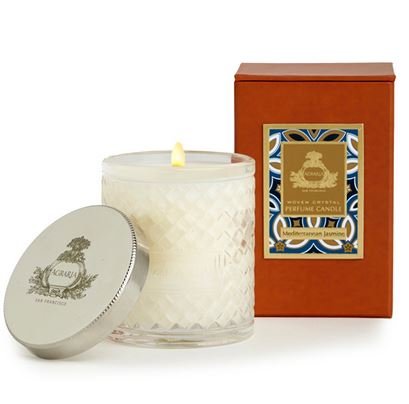 Now packaged in new custom-designed boxes with magnetic hinged lids, Agraria's Perfume Candles are presented in a decorative crystal glass that is a modern interpretation of the woven palm leaf cases that were an Agraria trademark in the 1980s.

The intricate glass pattern accentuates the movement of the flame to create a luminous and mesmerizing glow. Featuring hand-twisted lead-free wicks, each hand-poured candle is clean-burning and beautifully fragrant.
Each 198 gram (7 oz) candle includes a sliver-plate lid stamped with the Agraria crest. Approximate burning time: 30-40 hours.